Manufactured with a focus on quality and the environment
Numerous experts and designers have contributed to the design and implementation of the RECARO Exo. With our gaming seat, we set ourselves the goal of achieving the highest possible quality. Today we would like to take a detailed look at the topics of quality, certification, production, and also the environmental dimension of our seat.
There's no substitute for quality
When choosing a gaming seat, you want to be able to enjoy it for many years to come. No matter whether you spend 1–2 hours a day on the RECARO Exo, or even eight hours at a stretch.
It was crucial to us from the very beginning to deliver a premium product where not only the functionality and design were of the highest level, but also the quality of both the materials used and the manufacturing process. To ensure that you can enjoy your RECARO Exo for as long as possible, you should also take a look at our cleaning tips.
Made in Germany
The design, development, and production of the RECARO Exo are carried out in Germany. Constant, on-site checks are carried out to ensure that our high component and manufacturing standards are met.
This means that everyone can be sure that they are getting an absolutely top-quality product, from the plastic components to the materials used in the RECARO Exo. Should you have any reason to complain, you can return the seat within 14 days. The seat is shipped free of charge in two packages to ensure that all components are delivered to you safely. The assembly is simple and can be done by anyone on their own; instructions in English and German are included. We also provide additional assembly instructions on our YouTube channel:
Environmentally friendly and non-hazardous to humans
All fabrics of the RECARO Exo have been tested for harmful substances, which means they are non-hazardous for humans. So buyers do not have to worry about our textiles affecting their health. The tests are carried out on the basis of extensive criteria. In many cases, the limits set exceed national and international requirements.
A large number of our fabrics have also been awarded the EU Ecolabel in voluntary tests. This certification means that our products have a lower environmental impact than comparable fabrics and textiles.
The respective certifications are not only important in terms of your health and a clear indication of high quality, but also show that our fabrics and textiles are particularly environmentally friendly.
Safety and office chair certification
Our Gaming seat has successfully passed numerous tests. The RECARO Exo is also certified as an office work chair according to DIN EN 1335, with additional DIN 4573 certification for a maximum load capacity of up to 150kg. In addition, our gaming chair bears the GS mark for certified safety. The voluntary test mark is a confirmation that the product complies with health and safety regulations. The office chair certification was awarded by TÜV Rheinland.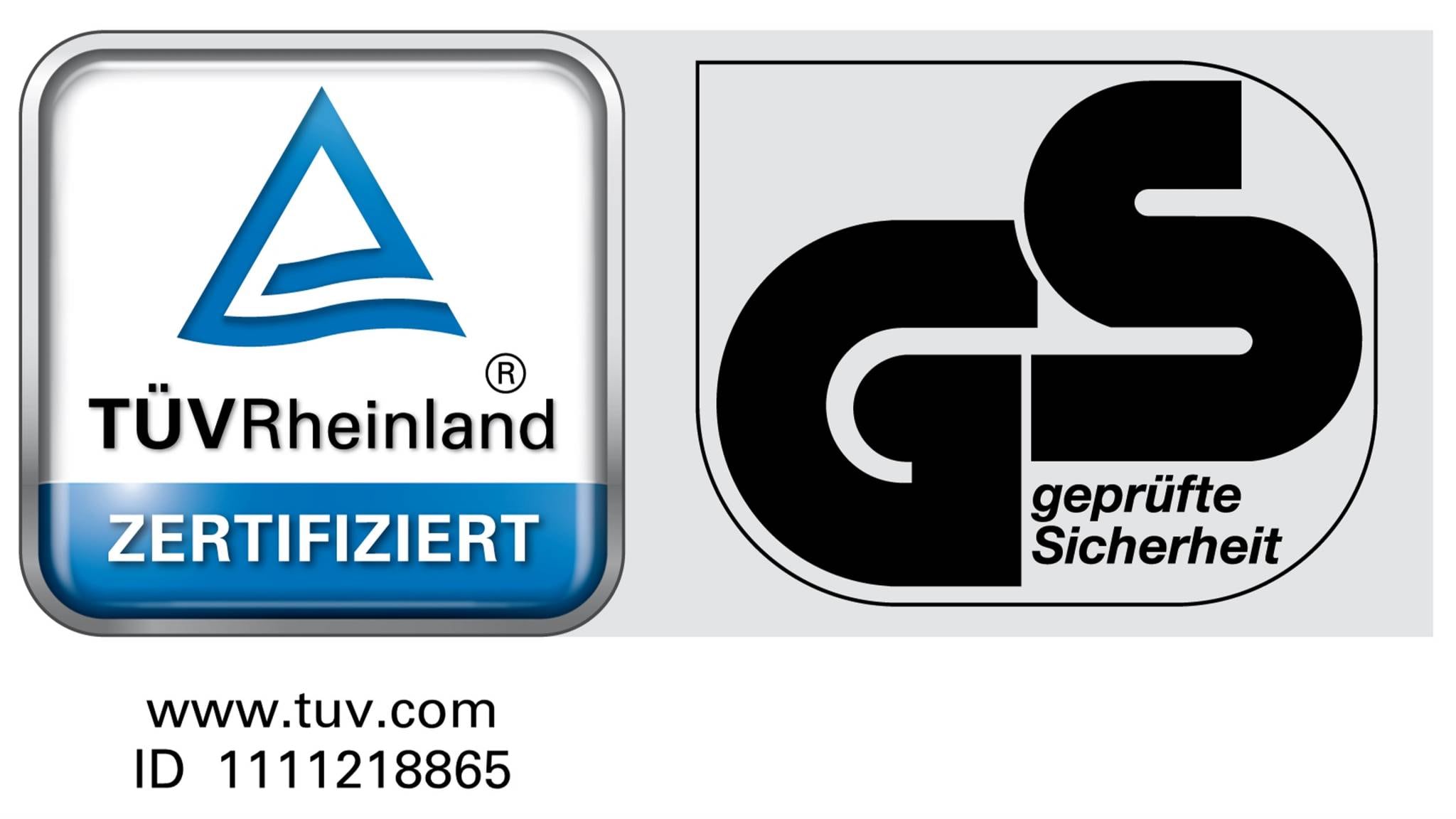 With the RECARO Exo, you get a gaming seat made in Germany that meets the highest standards and has also been certified as an office chair. TÜV and EU Ecolabel certifications underline the high quality and environmental sustainability.