Perfect for use as an office chair in your home office
Easily increase your performance while investing in your health
Only the best for your back
Especially on long working days, dynamic seating is crucial to relieve the back. The armrests with a range of adjustment options and the back shell ensure the best possible ergonomics, whether it's in the office, in your home office, or during long gaming sessions. The integrated lumbar support and anti-submarining hump, together with the unique seat shell, ensure an ergonomically correct posture, thereby supporting the muscles in your back.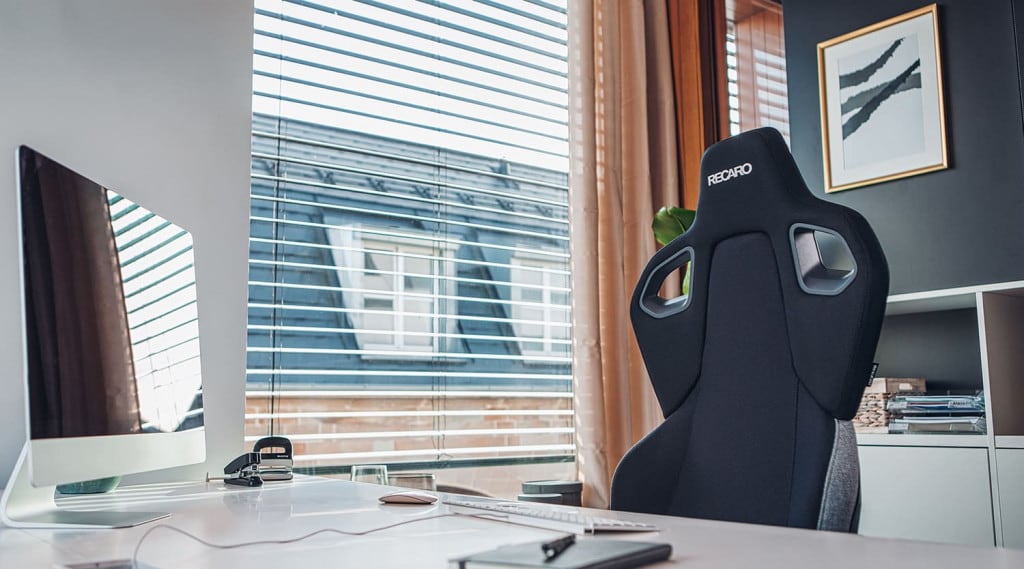 Working productively
The chair was developed for eSports in cooperation with ergonomics experts with the aim of achieving maximum performance and concentration over an extended period of time. The four RECARO Exo seating positions: Attack, Core Focus, Core Relax, and Recharge support productivity at your desk and at your PC. The diverse yet intuitive adjustment options increase your individual seating comfort and enable highly concentrated performance in your home office every working day.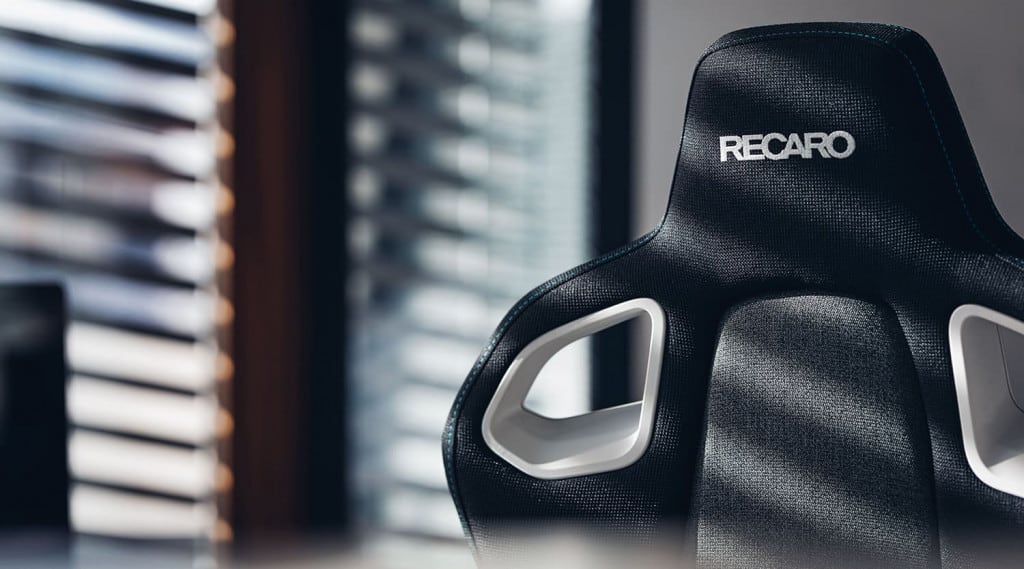 Excellent design and certified safety
As a German Design Award winner, the RECARO Exo is an eye-catcher in any office. The textiles used are also highly environmentally friendly, with a large proportion of the fabrics having been awarded the EU Ecolabel. In addition to official certification as an office chair according to DIN standards and testing by TÜV Rheinland, RECARO Exo also bears the GS mark for certified safety.
More than 50 years of seating expertise
Since 1906, our brand has provided customers with the support they need in various situations, ensuring safety, restful breaks, and unlimited performance. You drive, play, and work better if you're sitting comfortably! RECARO has been dedicated to optimized seating for more than 50 years. Based on this experience, RECARO has also offered high-quality gaming chairs since spring 2019, which are ideally suited for use as office chairs.