An extra splash of color: the new Plus models
We are bringing a touch more color back to the game at RECARO. Introducing the Plus models of the Exo FX: Iron Grey, Racing Blue, and Lava Red with additional colored elements and matching decorative stitching. All three versions are now available in the online shop.
Some of you have asked for more colour elements on the Exo and we have now implemented this with the Plus versions. The Plus series represents a new intermediate step between our basic versions and the full-colour headboard of the first Exo models. Our chairs thus show a little more colour, but without appearing too conspicuous.
More color: Exo FX Iron Grey Plus, Lava Red Plus, and Racing Blue Plus now available
With the new Plus options, we now offer you even more choice of color versions and shades. For the time being, these are only available for the Exo FX and in the colors Lava Red, Racing Blue, and Iron Grey. But what exactly is the difference between the Plus versions and the standard versions?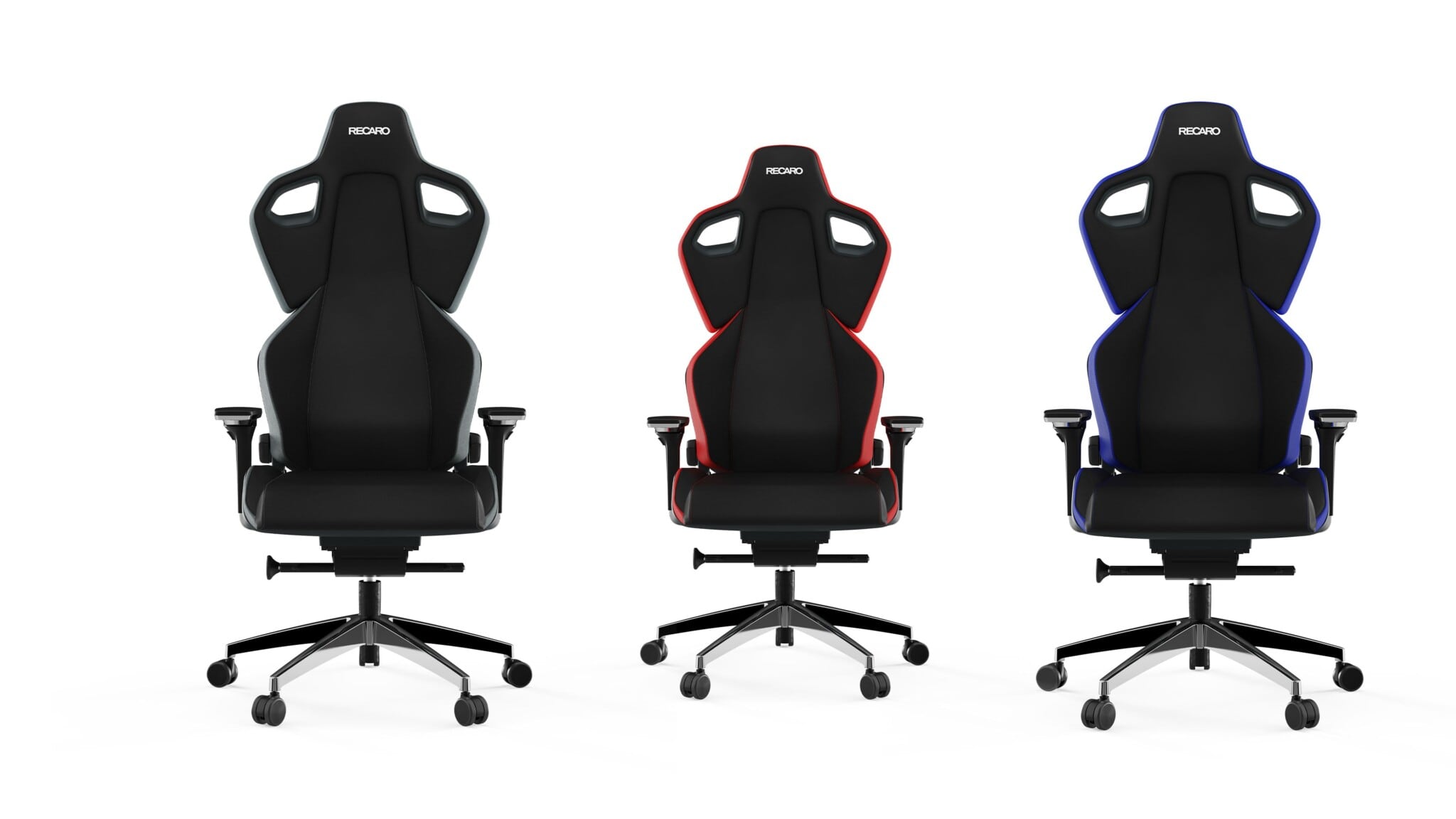 For the Plus models, we have significantly extended the colored side stripes, with blue, gray, and red extending over the entire running surface of the seat, including the upper half and the entire headrest. On our normal versions, the colors are only found on the seat surface and the lower back area.
An additional design highlight are the matching coloured seams of the RECARO chairs. The lines are thus highlighted in colour and ensure an even higher-quality appearance.
The summer additions to the RECARO line
In keeping with the summer season, we are releasing the Plus models. These bring additional color into your living room, study, or gaming room. And the Plus options are not all that await you this year. We also have some small and big surprises in store for you.
The new Plus versions are now available for purchase in the online shop. The Exo FX Iron Grey Plus, Exo FX Racing Blue Plus, and Exo FX Lava Red Plus are all available to purchase. This collection is limited for the time being, so you'll need to buy while stocks last.
What other options are still missing? Which combination or perhaps a completely new color version or design option would you like to see? Feel free to share your feedback with us on Facebook, Twitter, or Instagram.