RECARO Rae
MORNING
CONFERENCE CALL
EVENING
ACHIEVEMENT UNLOCKED
RECARO Rae
Suits your lifestyle
Your faithful companion throughout the day. Comfort and support for top performance in gaming and in the home office.
Ideal contouring and full support
Upholstered 4D multifunction armrest
Optimal comfort due to synchronous mechanism
Dimensionally stable premium upholstery foam
Integrated lumbar support
Load capacity up to max. 150kg
Essential Collection
Our daily work routine in HR consulting requires numerous, focused hours in front of the PC screen. The RECARO Rae provides me with an optimal sitting experience over many hours due to its comfort
As versatile as your life
Creative work, rigorous team calls, top performance for your evening match. Whatever you do, the RECARO Rae has your back.
Thanks to the wide seat, 4D armrest and an ergonomic design as only RECARO can do, the Rae fully adapts to your needs at all times.
Excellence at PLAY (and WORK)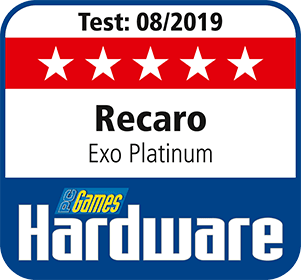 The Rae inspires you, blends harmoniously into your individual living space and is a visual highlight at the same time.
The RECARO Rae - the ideal seat for all applications!
Thoughtful design combined with quality materials in every fiber of RECARO Rae provide seating comfort that is second to none.
Based on over 50 years of experience.
Finished by hand.
Backing for the whole day.
Whether it's an inspired all-nighter or hours of clan dueling, you can count on the ergonomic seating comfort of the RECARO Rae.
A unique one of a kind.
Each. single. chair.
Handmade with passion and devotion - Made in Germany. A real RECARO.
Possessively beautiful
Your best sitting is accompanied by visual comfort in the combination of sportiness and aesthetics.
Click.click.click.
The chair stands, you sit.
The intelligent seating concept from RECARO makes assembling the chair a breeze.
No reason to hang your arms

Thanks to the 4D armrest, you can adjust the position to exactly what is most comfortable for you.
RECARO RAE
Perfect support.
All day long.