Swing function & spring force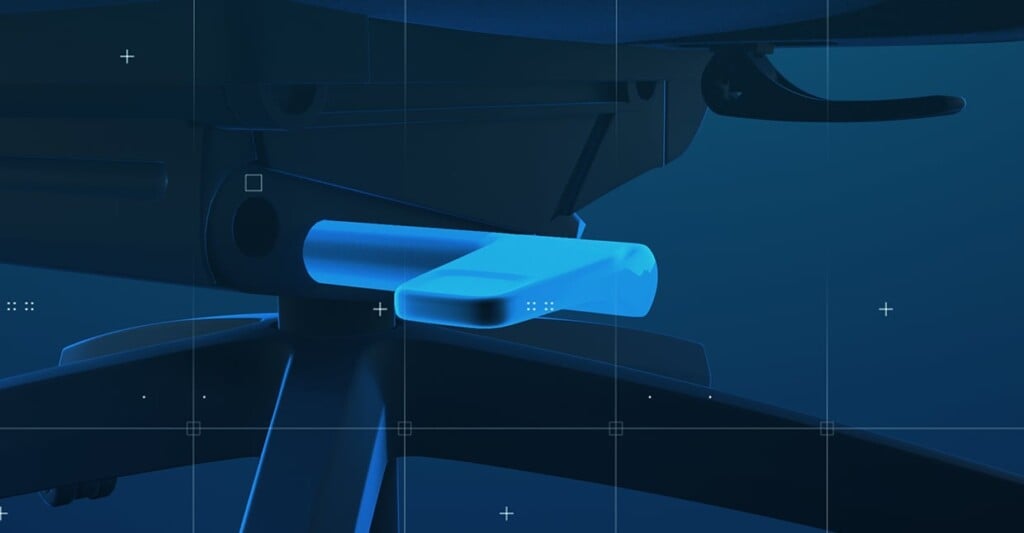 Seat tilt
You can adjust the seat tilt with the lever on the left under the seat cushion. The lever has several positions. When the lever is down, the swing function is activated. Now the seat can be moved back and forth over the entire adjustment range. In the middle position, the seat can be tilted back and forth with the stepless swing function. When the lever is up, the swing function is locked in one of the four seat positions.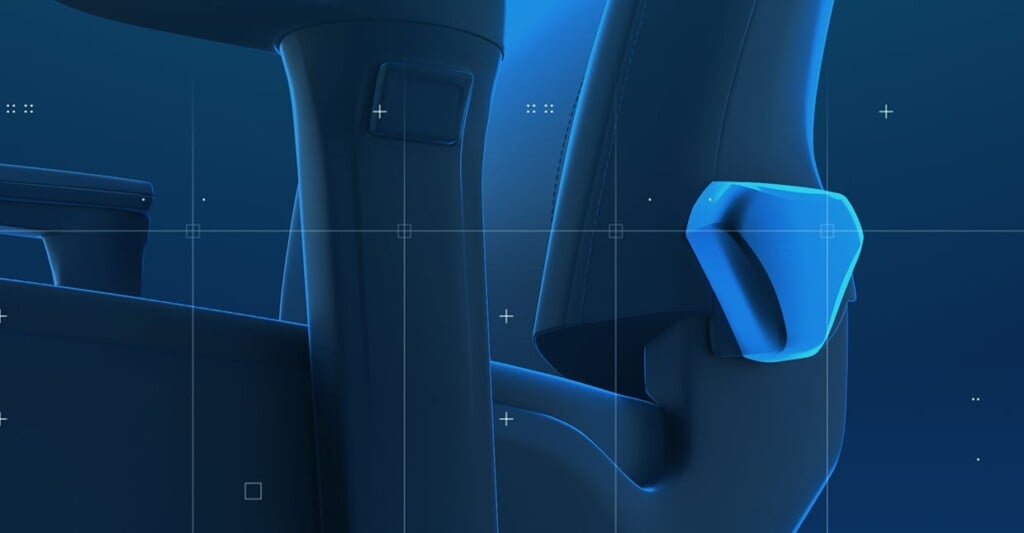 Hand wheels on both sides
You can turn the hand wheels on both sides of the seat to fully and individually adjust the backrest. This allows you to ideally adjust your seating position to your preference, just like you would in your car. The ergonomics and reliable support remain the same with every adjustment.
Swing function
The swing function can be adjusted to your own body weight. Pull the left lever under the seat to unlock the swing function of the RECARO Exo. The Exo offers you the right setting for the spring force of the seat that you prefer.
How they work
The seat height can be easily adjusted using the lever under the seat cushion on the right. Lifting the lever releases the height adjustment, allowing it to be fully adjusted to your desired seat height.
The spring force of the swing function can also be adjusted. To do this, use the rotary wheel on the right-hand side under the seat. The counterforce is increased in a clockwise direction and reduced in a counterclockwise direction.
The backrest can be continuously adjusted to your individual needs. Simply use one or both of the hand wheels on the sides of the backrest. The angle is limited towards the back to ensure sufficient stability at all times.
That's the ticket
The RECARO Exo offers you the ideal settings and seating position for every genre and every situation. No matter whether you are tense when playing shooters or MOBAs and every fraction of a second counts, or whether you want to sit calmly and relaxed while playing a building strategy game or a simulation. Even for movie nights or a streaming session, there is a suitable seating position that you can combine with the fully adjustable backrest. The levers and hand wheels also offer impressive grip and ergonomic power transmission. Precision and quality are of paramount importance here.