More press reviews of the RECARO Exo
A few months following the market launch, in May 2019, we presented you with the first press reviews of the RECARO Exo. Since then, many more influencers and journalists have tested our seat. So today we are bringing you an update of the press reviews. In these reports, you can find out what the journalists think of our gaming seat, and how the experts rate the quality.
Top marks from Chip and PC Games Hardware
Last year, the experts at Chip.de took a closer look at the latest gaming chairs. The RECARO Exo Platinum was crowned their test winner.
PC Games Hardware also gave the Exo Platinum a full five stars, ranking it their test winner for gaming chairs over 400 euros. PCGH's overview is updated regularly and the RECARO seat has occupied first place ever since it was tested.
Play Experience, M! Games, PlayStation Blog, GameStar, Techbook, and co.
Over the past year, many more press reviews have been added, and we would like to briefly present them to you here:
EarlyGame.com not only focuses on ergonomics and comfort, but also on the components used and the environmental friendliness.
In December 2020, several gaming chairs were presented on the official PlayStation Blog, with our RECARO Exo FX impressing across the board, demonstrating—together with the review by M! Games (verdict: excellent)—that our gaming chair is also an outstanding choice for console gamers!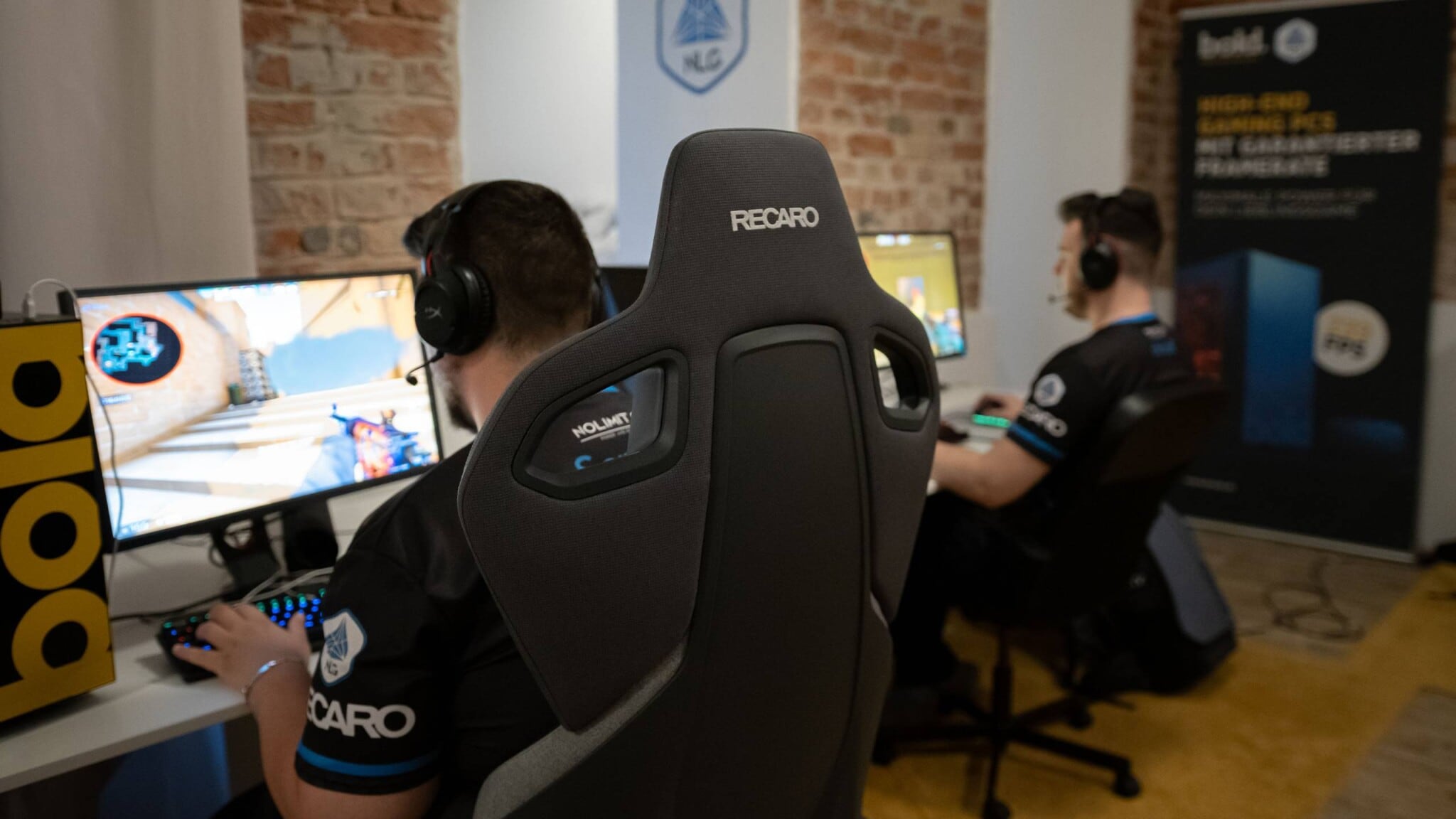 The latest articles also include the review by PlayExperience. The "outstanding" verdict and its rating as "best gaming chair" once again underpin the quality of our seat. The addendum of "office chair for life" should be of interest to all users who want to use the RECARO Exo in their office or home office.
You can find more articles at GameStar.de, Techbook, Basic-Tutorials, and Gametainment, among others.
An exciting year ahead
This is only a selection of the articles that were published or updated in 2020. Numerous editors, eSports professionals, streamers, and, of course, many gamers now swear by the RECARO Exo.
Our seat has more than established itself on the market, now inspiring many thousands of gamers in Germany and Austria. But the Exo can also be found in an ever-growing number of offices, and many employees and self-employed people have treated themselves to one for their home office.