5 years warranty
RECARO Gaming Offers 5 year warranty on all its seats 
All seats from RECARO Gaming are made in Germany and meet the highest standards of performance, ergonomics, comfort and safety. Manufacturing in Germany enables short supply and value chains, which, like the materials used, ensure greater environmental compatibility than is the case with imported products, for example. 
The majority of the materials used in our seats bear the EU Ecolabel, and all materials have also been tested for harmful substances. This means that they are harmless to human ecology. Buyers therefore do not have to worry about their health when it comes to our textiles. Another plus point is the protection of the environment. Our product packaging and instructions are optimized in terms of size, material and volume, thus contributing to a low carbon footprint. We have also explicitly reduced the use of paper and plastic to a minimum. 
RECARO has been developing and manufacturing seats for demanding applications for over 70 years. Our experience and expert knowledge also come into play with the RECARO Gaming-seats. That is why we offer a five-year warranty* on all our chairs, this applies to all variants of the RECARO Exo and the RECARO Rae. The 5 year warranty is automatically and exclusively active and valid for all purchases made in the online store of www.recaro-gaming.com from 01.07.2022 onwards. 
*To the warranty terms in detail.
Contact customer service
If you have any further questions, please contact our support team, where you can also submit your warranty claims if necessary. Please make sure that you have read the warranty policy linked above and the FAQ listed at the bottom of the page.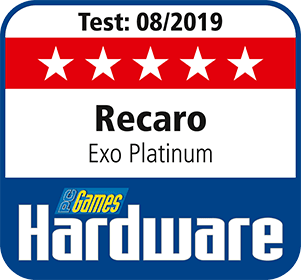 ---
Warranty Questions & Answers
Therefore RECARO
Online Shop