Valentine's Day Special: Get the new special edition now
Just in time for Valentine's Day, we have prepared a special edition of the RECARO Exo and Exo FX Lava Red for you. The special design will only be available for a short period of time and in limited quantities. So, if the RECARO Exo Valentine Red is to your liking, you should act fast. You can find all the details about this special edition and the promotion in our news.
Introducing the RECARO Exo Valentine Red edition
For Valentine's Day this year, we have come up with something very special: we have decked out our RECARO Exo and Exo FX especially for the occasion.
For the first time, the Exo and Exo FX Valentine Red feature a colorful RECARO logo and intricate red stitching. These red decorative seams can be found both on the seat itself and as a contour enhancement on the seat's headrest.
As a bonus, we're throwing in our new neck rest for free—also in a special look. The RECARO neck rest with red fabric elements on the sides is only available as part of this bundle. The red neck rest complements the Valentine Red edition perfectly.
Special edition promotion period
The Valentine Red edition of the RECARO Exo and Exo FX will be available exclusively in our online shop from 2/12/2021. The promotion will run until 2/19/2021, or while stocks last. The Valentine Red is a limited special edition/bundle. So, don't wait too long before buying!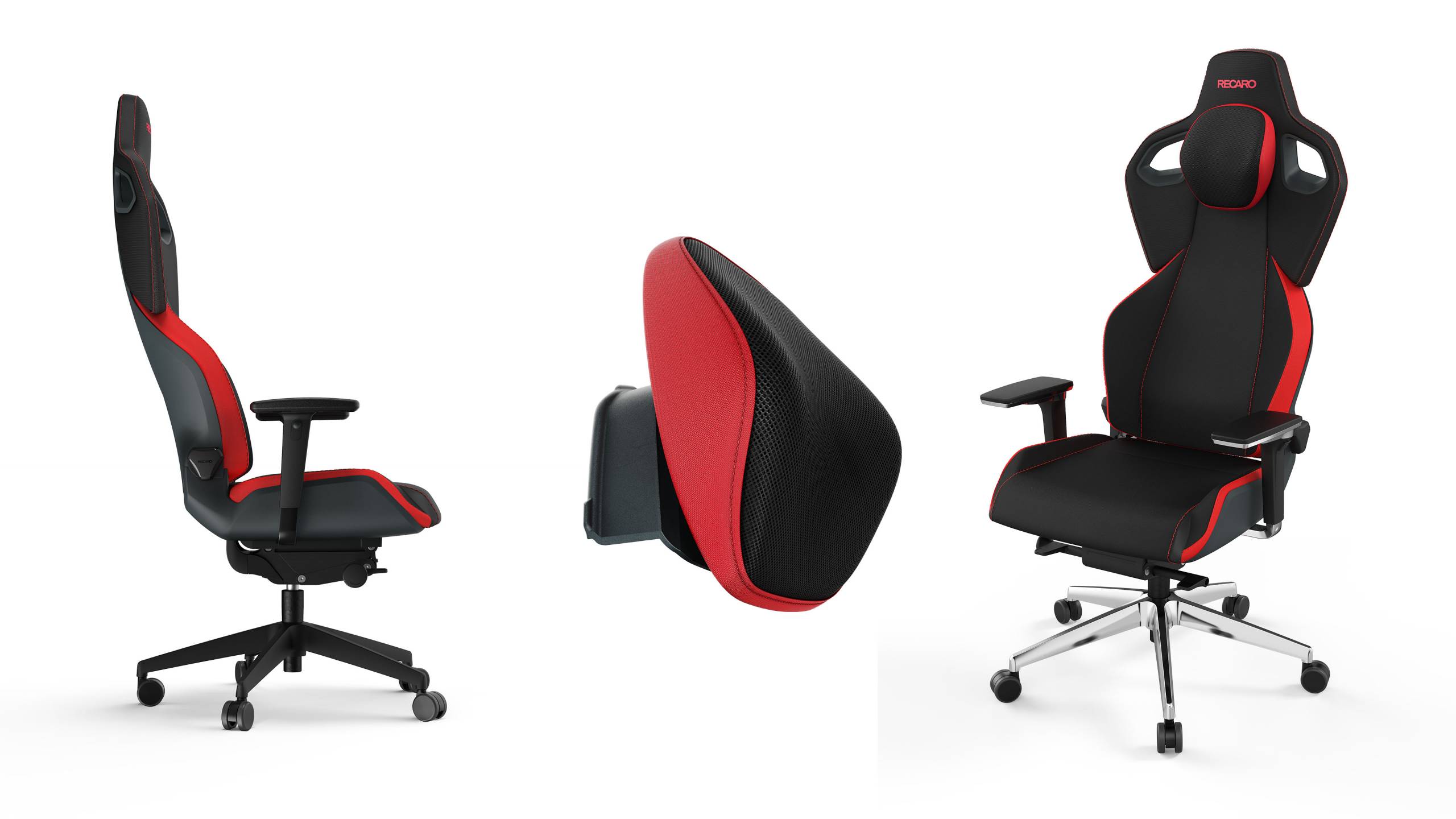 The Valentine Red editions of the Exo and Exo FX come with a red and black RECARO neck rest, which you get free with your purchase. The price for the special edition remains at €799, or €899 for the Exo FX, despite the more elaborate design and the free neck rest.
Note: This is a bundle. A sales offer in this context therefore always includes all parts of the bundle. Therefore, a potential withdrawal, exchange, or other revocation always encompasses all parts of this bundle, which means that in such cases, both the seat and the neck rest must always be returned together.