Pole position with RECARO
Our pit crew has reconfigured the Exo and Exo FX in record time with not just one but two new color versions now available. The versions Racing Blue and Iron Grey replace the previous options Midnight Blue and Shadow Grey. How do you like the new colors?
Racing Blue for all racing game fans
After you snapped up the Exo in Shadow Grey and Midnight Blue in record time, we had to get busy with the new versions. That's why we're presenting not just one but two new colors this week. Racing Blue and Iron Grey follow the new design language. Our new blue seat in particular is ideal for all fans of racing games, such as the new F1 2020, which was launched just in time for the start of the new Formula 1 season.
The majority of the design, therefore, features black, as with the Sunset Orange and Lava Red, and the sides of the back shell and the seat shell have color contrasts. In the Iron Grey, you will recognize the familiar gray shade of the former Shadow Grey. For the Racing Blue, we have optimized the shade of blue based on your feedback.
With the new additions, the RECARO Exo and Exo FX are once again available in five colors, and the Exo Platinum is available in two versions.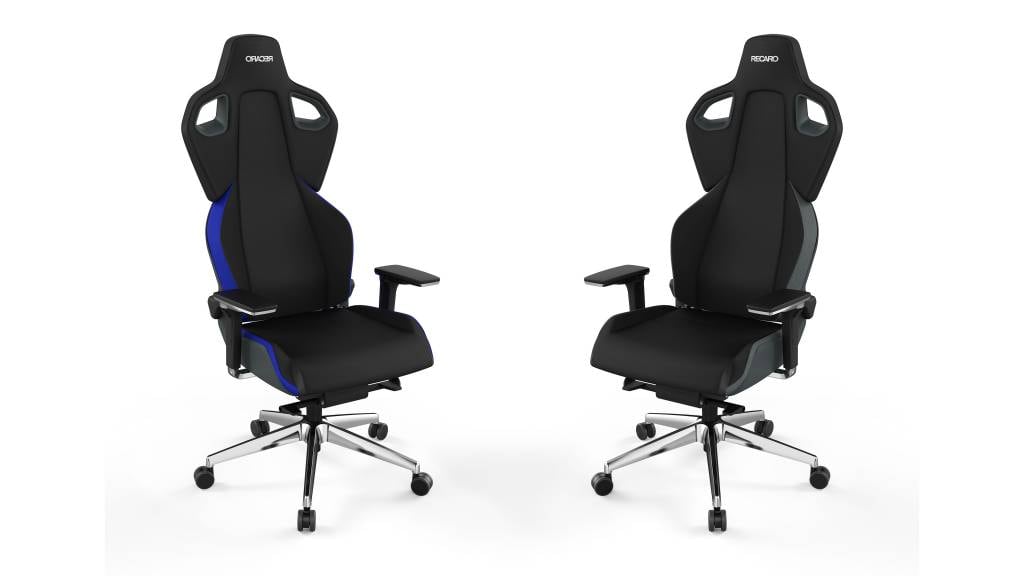 Raffle and new color version on the horizon
If you follow us closely on our social media channels, you may have discovered an upcoming release this week. The RECARO Exo in Lime Green. This color version will be added to our store in the course of the summer. If you don't want to wait that long, you should definitely take a look at our raffle.
In cooperation with Nvidia, we are giving away an Exo FX Lime Green and a GeForce RTX 2080 TI in our store. The perfect combination for performance and ergonomics. Our lucky winner or winners will be able to enjoy the upcoming model before everyone else.
You can already buy the RECARO Exo in the new colors Racing Blue and Iron Grey, which are also available with the FX model. You currently get a €50 discount thanks to our bonus and the reduced sales tax. The perfect time to treat yourself to a gaming seat from RECARO.